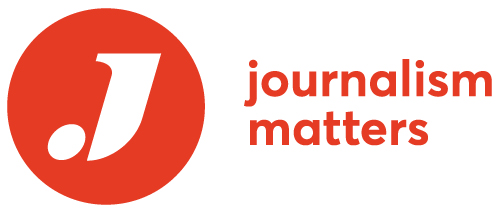 That tech giants dominate the digital world is hardly hot news, but when the numbers are laid out, the extent to which they dominate modern life is stark.
New analysis of Ipsos data by the journalism trade publication Press Gazette shows the top four online publishers probably don't regard themselves as publishers at all, and indeed some have spent a considerable amount of effort and money in courts around the world arguing they are simply conduits for other services, not publishers as such.
But most people have heard of Google News, and the number one publisher in Britain is its parent, Alphabet which reaches 49.5 million people, an astounding 99 per cent of the population over 15. Not far behind is Facebook owner Meta with 48 million, then Amazon which reaches 44.8, followed by Microsoft with 43.2.
Research by University of Cambridge economics professor Matthew Elliott for the Media Association estimated Alphabet and Meta gained a £1 billion benefit from material originally published by British news publishers but paid only a fraction in return, and the Digital Markets, Competition and Consumers (DMCC) Bill now going through the UK Parliament should give the Digital Markets Unit the teeth it needs to compel the tech companies to enter into fair trade agreements for the content they use.
It cannot come soon enough, and as news publishers large and small continue to face enormous financial strain, a look at advertising forecasts shows why.
The UK's advertising market will be worth around £33 billion this year, according to a forecast from the Advertising Association and the World Advertising Research Center (WARC), of which 80 per cent will go to pure play internet, 15.5 per cent to television but all UK news brands will get just a 3.5 per cent slice of the cake. Regional news brands, which includes most of the Scottish Press, will only receive 1.3 per cent.
In other words, the entire UK regional press will be fighting over advertising worth around £4.3m.
Yet news publishers deliver audiences far in excess of these figures. Daily Record publisher Reach Plc is number six on the publisher list, with an audience of 34.9 million, Daily Mail-Metro is 11th with 28.8 and News UK, publisher of Scottish Sun and The Times, 13th on 26.9.
It is therefore essential that the DMCC Bill goes through undiluted and quickly because even with a fair wind, the new landscape it will usher in won't deliver tangible benefits for at least another year, possibly longer.
Meta showed what it thought about the prospect of having to pay a fair price for the benefit it receives, by cancelling the Facebook community news initiative which funded 100 reporters, many with small, independent publishers.
It's also vital that news publishers will be in a position to harness artificial intelligence (AI) responsibly, because tech giants are unlikely to control the inevitable abuses resulting from unregulated use of AI to create unreliable content, any more than they have cracked down on the proliferation of fake news.
The conundrum is that the more revenues are sucked away, the less resources there will be for news publishers to research and develop new technologies to ensure public benefit.
As the danger of misusing technology grows, something which will be explored at the UK Government's global AI summit at Bletchley Park next month, the need to maintain a reliable, trustworthy and free Press is more important than ever.
This week is Journalism Matters Week, the News Media Association's annual campaign to raise awareness of the good responsible journalism does, and thankfully both the Conservative and Labour parties recognise the need for tech giants to pay for the news content generated by publishers from which they benefit.
They also both recognise the legal danger posed by strategic lawsuits to prevent public participation (SLAPP), which can be used by vexatious litigants to block legitimate journalistic exposure of activities which may be against the public interest.
At the tail end of one parliament and a year away from the next, both main UK parties agree more needs to be done to protect British journalism and the sooner words and debates turn to real action the better.