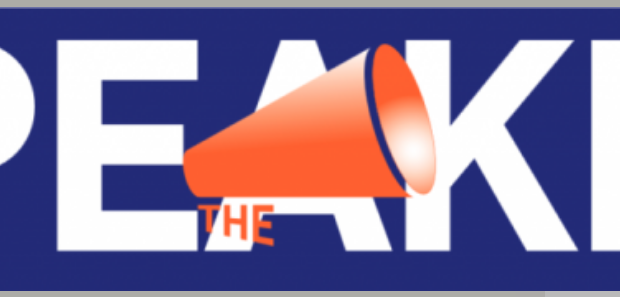 Amongst the publications to which I've contributed over the years, the Restalrig Speaker is one of the most effective. Those without a connection to East Edinburgh will have heard of it, but being hand-delivered for free throughout Restalrig, Lochend and Craigentinny, it's an essential means of communication in one of Edinburgh's most deprived areas.
Produced by the Ripple Project, an independent charity based at the Hub community complex provided by Forth Ports, it keeps local people informed about events and developments about which they might otherwise not hear.
It does not compete with the Edinburgh Evening News but offers something different, as does the neighbouring Broughton Spurtle website , a robust champion for the people of the top of Leith Walk and the New Town.
Neither the Spurtle nor the Speaker are what might be described as mainstream media but they are just two examples of publications which have been able to sprout up over the past 20 years because of the drastically reduced cost and complexity of becoming a publisher.
The irony is that as easy as publishing has become, the more pressure mainstream publications have felt and the two are inter-related. Not only is there comparatively little cost for hyper-local publishers, more often than not they are produced for the love of it, not a main source of income.  And new Ofom data shows that just under half of all people are sourcing their news via social media, in other words for free.
Following a Scottish Press Freedom Summit at Edinburgh University, Green MSP Andy Wightman blamed ownership for many of the problems facing mainstream publications, writing in The Scotsman that "Across the UK, the ownership of newspapers has become more concentrated in the hands of rich and powerful individuals whilst local media titles have been disappearing."
The reality is that producing quality, high-frequency print products is an expensive business but the technology revolution has allowed people to regard news information as a free resource at the same time as allowing new competition to enter the market at much lower cost. It is certainly the case that large companies with high costs are under unrelenting pressure, but it is fanciful to blame ownership for wider structural difficulties.
The Scottish news market is as tough as anywhere, but remains comparatively healthy. When there was a closure, as in the case of JPI Media's decision to cease publication of The Buteman in June, the independent publisher DNG immediately stepped in to launch the Isle if Bute News through its Argyll media subsidiary.
Nor is it always the case that small and local is the answer, with the independent Turriff Advertiser on the point of closure before Scottish Provincial Press took over earlier this year.
Wightman is correct that crowdfunding, community interest companies and co-operatives  will be very important in the future growth of local communications but while some will thrive others will fold. Some might even be bought out. But to say they can provide "a more democratic and accountable ownership" needlessly politicises what is not a political problem.
Scotland is replete with quality publications large and small, but launching a political attack on owners wrestling with global changes in news publication and consumption helps no-one.