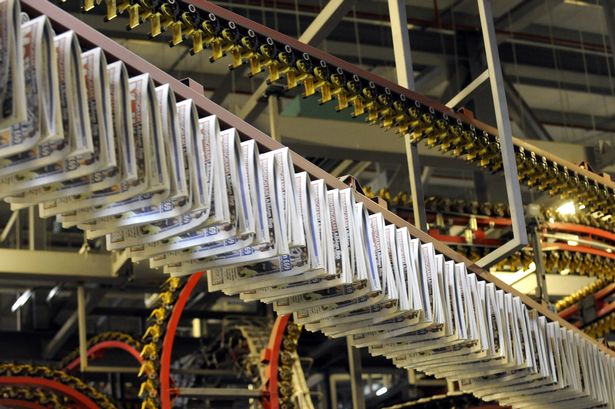 The Scottish newspaper industry is worth up to £1 billion a year to the Scottish economy, according to a new independent economic impact survey.
Carried out on behalf of the Scottish Newspaper Society by Edinburgh-based Optimal Economics, the study shows that the annual Gross Value Added generated directly by the industry is approximately £146 million, rising to £214 when indirect sources are included.
However, analysis of the most up-to-date UK data shows that when the economic activity generated by the advertising and marketing carried by Scottish newsbrands is examined, the industry is responsible for generating some £775 million in the wider Scottish economy.
Key findings of the report are:
The industry employs over 3,000 people, many highly qualified and creative.
It supports over 4,300 Scottish jobs and creates £214m of annual income
Sales generated by newspaper advertising create £300m a year in Scotland
Scottish newspaper advertising creates almost £800 million of annual benefit to Scotland through impacts on competition and innovation
The industry is a core element of Scotland's Digital economy with 25% of industry staff involved with digital production
It is a key part of the publishing sector, the second largest part of Scotland's Creative economy
The total contribution of the Scottish newspaper industry to the Scottish economy is around £1 billion per annum
SNS director John McLellan said: "Scottish newsbrands do not just keep the public better informed and help readers make better choices, they are a vital cogs in the Scottish economy at all levels, from local to national, helping businesses small and large to reach their markets.
"This report demonstrates just how vital Scottish news brands are to the economic well-being of the nation as a whole."
Peter Wood, director of Optimal Economics, said: "The Scottish newspaper industry is an important economic sector in its own right, but it has a wider strategic importance beyond its size alone and is an essential platform for discussion, promotion and development of creative activity"
The full report can be found here